WILDHAVEN RANCH BENEFIT DINNER
6:30pm December 27, 2003
at the Lake Arrowhead Resort.
An evening of elegant music, dinner and entertainment.
$100 per person or $150 per couple
For tickets or more information contact 337-1391
This fundraiser will help in the rebuilding of Wildhaven Ranch that was destroyed in the fires.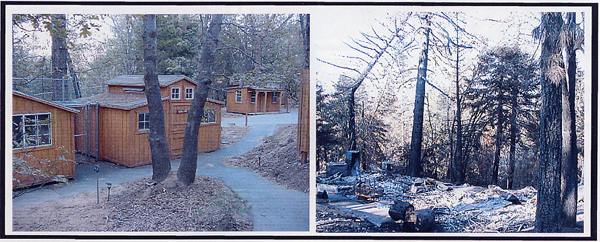 WILDHAVEN, a Wildlife Sanctuary for endangered and indigenous wild animals, is operated by the San Bernardino Mountains Wildlife Society as a not-for-profit corporation. The facility, created in May of 1994, consists of a physical facility, a wildlife care center and wildlife education center.