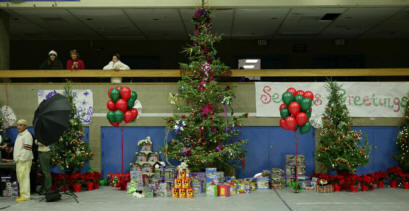 Jennifer Love Hewitt organized a fun holiday party for some of the residents of Lake Arrowhead who lost their homes in the wildfires. The private event was held at Rim of the World High School in Lake Arrowhead on December 12, 2003. Children and Adults alike were given the opportunity to walk down the many tables jam packed with loads of new gifts, toys, music and games. Bicycle's were given to the kids.
Click on a picture for a larger view
Special Guests included: Firemen, Bob the Builder, Santa Clause and of course Ranger Al. Dinner was served to all in attendance while special guest Tyler Hilton performed. Everyone had a great time.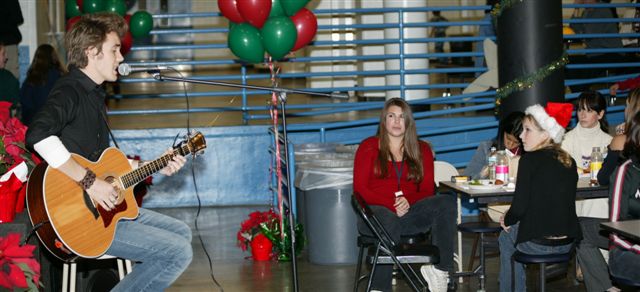 $40,000 was donated to Soroptimist International of Lake Arrowhead, with 100% of the funds going directly to the victims of the area.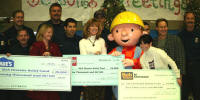 A big thank you to Jennifer Love Hewitt for everything she's done for the mountain communities.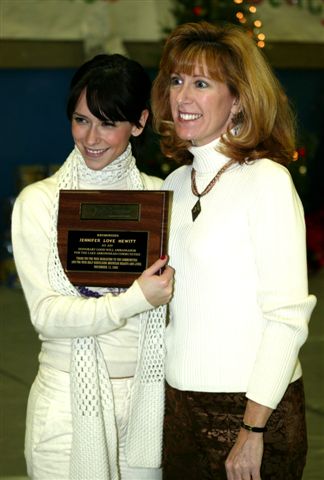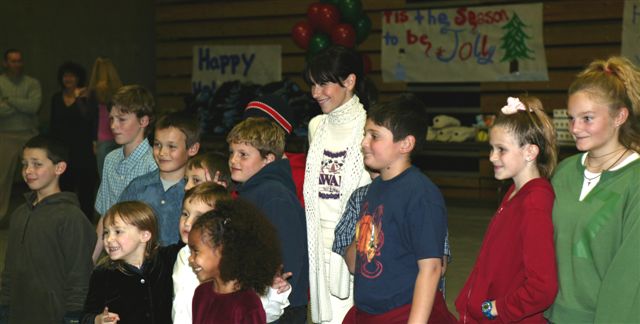 Jennifer Love Hewitt with Victim's of the 2003 Wildfires!