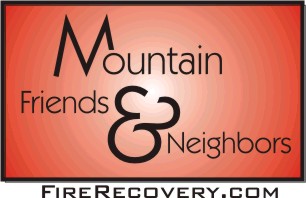 A grass-roots community organization dedicated to providing goods, services and information to survivors of the Old Fire in the San Bernardino Mountains
Mountain Friends & Neighbors is an organization that has mobilized out of concern and compassion for the people in our mountain communities who have lost homes or businesses. We believe the need is urgent and immediate for us to help heal the devastation caused by the recent wildfires. We have no political, religious, social or philosophical affiliation. Our mission is to come together to help those in our community whose lives have been so severely impacted by the fires.
We are asking for donations of new or gently used clothing, household items, gift certificates, cash or services which will be distributed directly to the mountain survivors of the Old Fire. Any cash donations received will be used to purchase gift cards at retailers such as Target, Home Depot and Wal-Mart.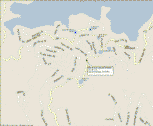 An event to facilitate the distribution of your generous donations will be held the weekend of November 21 - 23 from 9am-4pm daily at the Lake Arrowhead Community Presbyterian Church in Lake Arrowhead: 351 S. State Hwy 173 (next to the fire station, across from 7-11). There will be a donation station at the church staffed from 10am-2pm on these dates: Wed. 11/12, Thurs. 11/13, Fri. 11/14, Sat 11/15 (10am-4pm this day), Mon. 11/17, Tues. 11/18, and Wed. 11/19.
Our intention is to operate without incurring any expenses and give 100% of donations directly to those in need.
"Operation Provider" has very graciously agreed to process checks we may receive for this specific event. Checks should be made payable to "Operation Provider" with a note in the memo section saying "MFN" to ensure the funds go directly to support our event. Drop off (call

909-336-6264 for directions) donations of funds or gift cards (in $25 increments) so that they are received by 11/18 to:

Aline Walker
Mountain Friends & Neighbors
P.O. Box 1825
Blue Jay, CA 92317

Donations of clothing and household items will be collected at the donation station until 11/19. We greatly need donations of small household items (bedding, small appliances, cookware, utensils, etc.).

Volunteers are needed to collect and sort items on November 20th and to assist recipients at the event on Friday November 21st through Sunday November 23rd.We welcome your call for information on volunteering your time, or to arrange for someone to pick up your donations if you are unable to drop them off. Thank you for your kindness, your compassion and your generosity.
| | |
| --- | --- |
| Contacts: | |
| | |
| For Information on Volunteering call Victoria | 909-337-1616 |
| For Information on Donations call Aline | 909-336-6264 |
| For General Information call Midge | 909-337-0157 |
or e-mail: MFN@firerecovery.com
FIRE SURVIVORS: THIS EVENT IS FOR YOU. COME TO LAKE ARROWHEAD COMMUNITY CHURCH ACROSS FROM 7-11, 351 S. STATE HIGHWAY 173, ON FRIDAY, SATURDAY, SUNDAY NOVEMBER 21, 22 OR 23RD FROM 9AM – 4PM.
The event needs or needs to borrow
*Card or round tables (borrowed)
*Chairs (borrowed)
*Clothes racks (borrowed)
*Tables (borrowed)
*Tents (borrowed)
10 or so notebooks
A few Bulletin Boards
Box ceiling tape
Boxes used ok
Food for volunteers for as many days as we are opened
Lap top computers
Lots of poster board for signs
Paper
Pencils
Pens
Stickies
Tape masking tape

High in Demand Items-
Babies - food, formula, toys
Band-aids
Bath Soap
Batteries
Bed linens all sizes, king, Cal king, queen, full, and twin Bikes Blankets Books for all ages
Bowls
Brooms
Chapstick
Cleaning supplies: cleanser, 409 dish soap
Clothes, men, women and children, teens, all sizes, casual, work and business.
Coats and warm winter clothes like hats and gloves sweaters, scarves
Coffee pots
Combs, brushes new
Computers
Cotton balls
Crafts
Deodorant
Diapers all sizes
Dolls
Drinking glasses,
Duct tape
Flashlights
Games
Hammers,
Hangers
Index cards
Kitchen utensils
Laundry baskets
Laundry soap and softener
Masks
Measuring cups
New
Pillows
New underwear and socks
Non perishable food
Office supplies
Over the counter medicines sealed
Paper Pencil sharpeners Pencils, Pens
Place mats Plates Pots, pans
Puzzles
Q tips
Quilts
Radios
Rain coats
Rakes
Shampoo tooth brushes and paste
Shovels
Scissors
Sleeping bags
Stainless flatware
Stereos
Stuffed animals
Telephones
Toilet paper
Tools
Toys
Trash bags all sizes
TVs
Washer dryers
Work gloves